Announcement
2020 limited edition poster
Posters are now SOLD OUT! More exciting 2020 merch coming soon.
We're excited to share our new vision of the 2020 Festival poster with you. Clean hands, full hearts, music lives!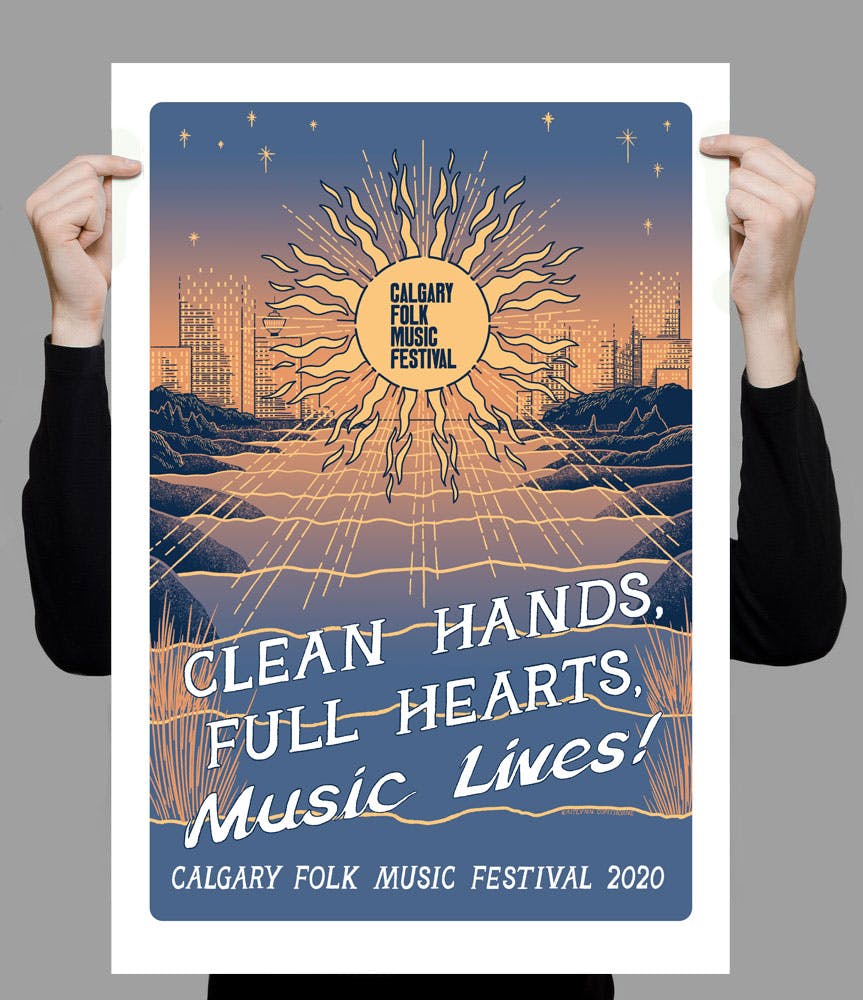 Our 2020 poster may not have a lineup but what is does have is the power of community. This poster celebrates music and our city with a gorgeous illustration by Calgary artist Kaitlynn Copithorne. While we were planning our 2020 Festival, the theme we had in our minds was that of illumination. Today, we shine a light on our community: our volunteers, our supporters, and our patrons.
Poster details
15" x 22"
$40 (incl. GST)
Hand printed on archival paper by our friends at Burnt Toast Studio
Illustrated by artist Kaitlynn Copithorne
Only 100 posters are available
Presale will be available until end of day May 11
Poster order includes local delivery in the Calgary area only
Please contact us if you live outside of Calgary and want to order a poster
Thank you to Mayor Nenshi for inspiring the slogan on the poster. You can download a printable poster to colour-at-home for free!