Tarp Plot
New plots available! Each plot can seat up to four adults. Standing-only tickets added! Tickets for Monday July 26, Tuesday July 27 and Wednesday July 28 will be available tomorrow at July 25 11AM!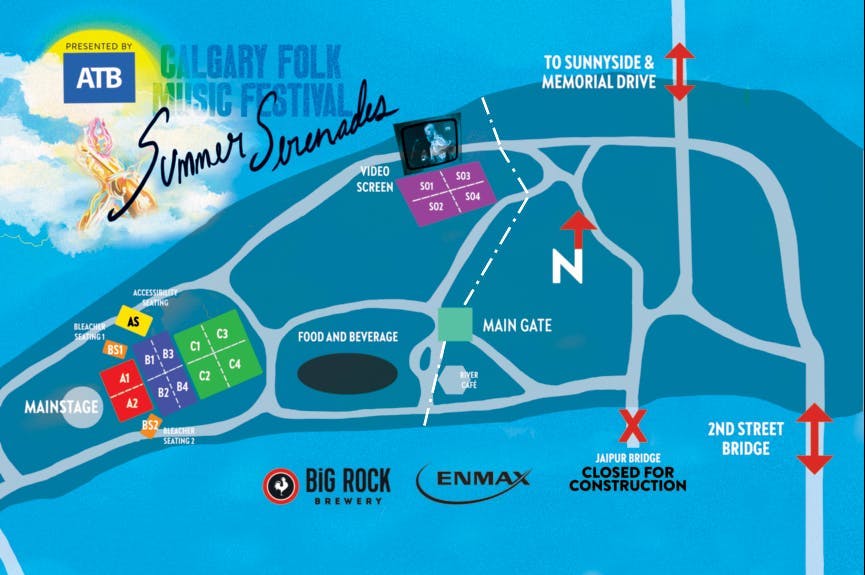 How it works
Summer Serenades runs nightly from July 22 - July 28
A ticket grants entry for: 4 adults (with room for an additional 2 children 12 and under)
Bring snacks, festival chairs, pillows, blankets: get comfortable!
Don't forget your tarp! Tarps are not provided, only the plot! Blankets also work, just make sure they're no bigger than 6x8 feet!
Feeling lonesome? Bring your friends and family to share your tarp!
Need more help?
We have you covered. Reach out and we can help you get the right pass.
Address
Our offices are closed to the public due to the current health crisis. Please reach out by phone or email if you need help with purchasing your tickets online.
Email
hello@calgaryfolkfest.com
Please do not send unsolicited artist materials to this address.